Annmarie Sculpture Garden & Arts Center is pleased to present 'Out of Hand: Tradition Meets Tech' exhibition. This exhibition will be open to the public from October 14, 2022, to January 22, 2023.
Please visit the exhibit or take a look at this beautiful virtual catalogue: https://indd.adobe.com/view/34e7cf8c-41e5-4faf-b333-35c24daf553
Art-making is a process of modification. 'Out of Hand' is dedicated to exploring digital-assisted methods of expanding traditional practices. The exhibition focuses on how artworks can utilize the process of tuning, refining, or altering subjects, their contexts, or materials through the lens of digital aids. These aids could include photography, laser cutting, CNC machining, projection mapping, creative digital programs or software, virtual reality, and more.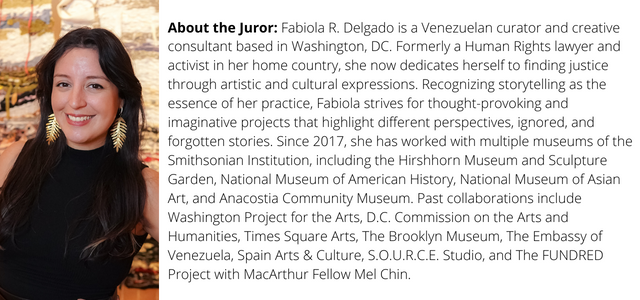 Contributing Artist(s):
John Allen, Paulo J Alonso Leon, Anna Bockrath, Lesley Bodzy, T. Owens Union, Stephani Byrd, Kimberly Callas, Susan Campbell, Lauren E. Cassidy, Elaine Chao, Rachel Clark, Peter De Pelsmacker, Hannah Duggan, Olga Evanusa-Rowland, McLean Fahnestock, John Francis, Karen Gallagher Iverson, Alexandra Green, Elizabeth Herrmann, Gary Jameson, Tae D. Kim-James, David Knopp, Michael Koerner, Ling-lin Ku, Mary Latino, Sarah Nance, Meghan Neace, Kim Niswender, Kalman Pool, Bea Poulin, Cetywa Powell, Anna Reed, David Rockwell, Edina Seleskovic, Malik Seneferu, Saloni Shah, Eric Standley, Sarah Umles, Emily Warren, Mark Weller, Samuel Wilson, Chloe Wilwerding, and Kara Zona